Hosted Drop-in Events Around The Curiosity Table......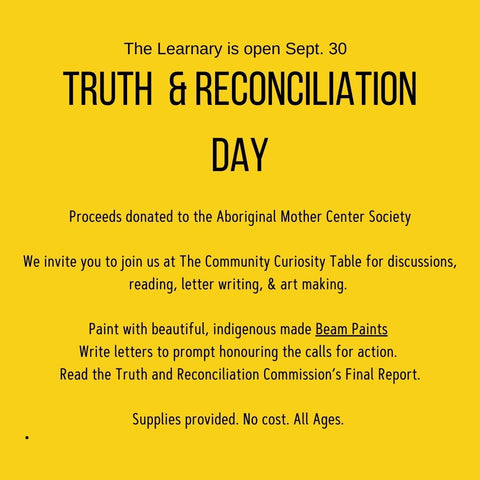 Truth & Reconciliation Day at The Learnary. Saturday, September 30
The Learnary will be open September 30 for Truth & Reconciliation Day.
Proceeds from this day, (50% of the till) will be donated to the Aboriginal Mother Centre Society 
We invite you to join Eleanor around The Community Curiosity Table anytime we are open this day for discussions, reading, letter writing, and art making. 
Paint with beautiful, indigenous made Beam Paints 
Write letters to prompt honouring the calls for action. 

Read the calls for action in the Truth and Reconciliation Commission's Final Report.
Commit to personal changes this year. 
Supplies provided. 
No cost.
All Ages.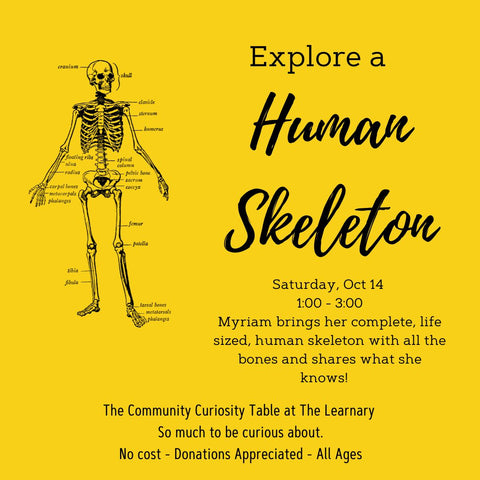 Explore a Life Sized Human Skeleton, Saturday Oct. 14 1:00 - 3:00
Saturday, October  14th 1:00 - 3:00
Myriam brings her complete, life sized, de-articulated, human skeleton with all the bones and shares what she knows!
A hands on opportunity to explore our skeletons.  There is so much to be curious about. 
No cost - donations appreciated.
All ages
At The Learnary's Community Curiosity Table 
Drop in anytime during this event.  Stay for a little, stay for a while.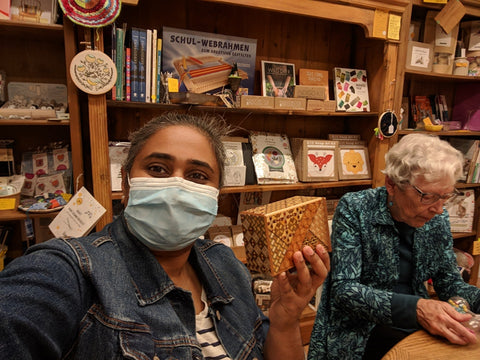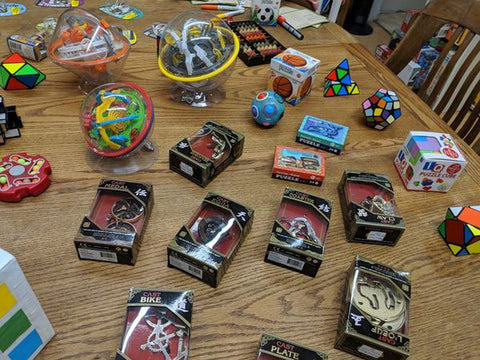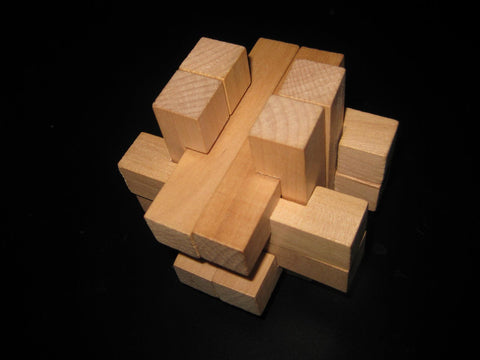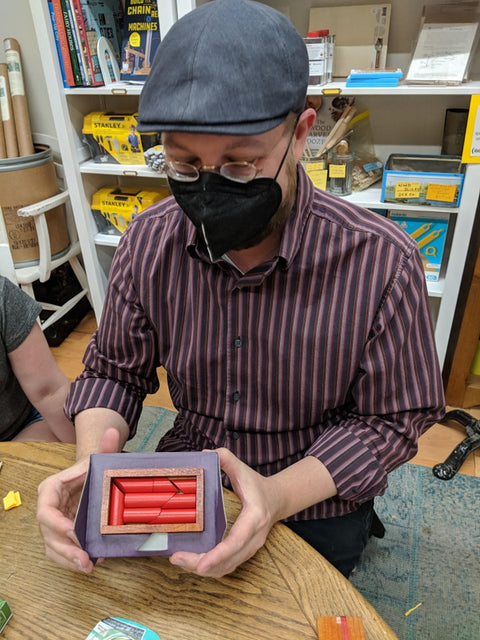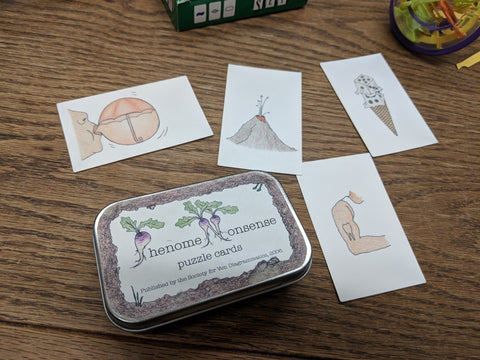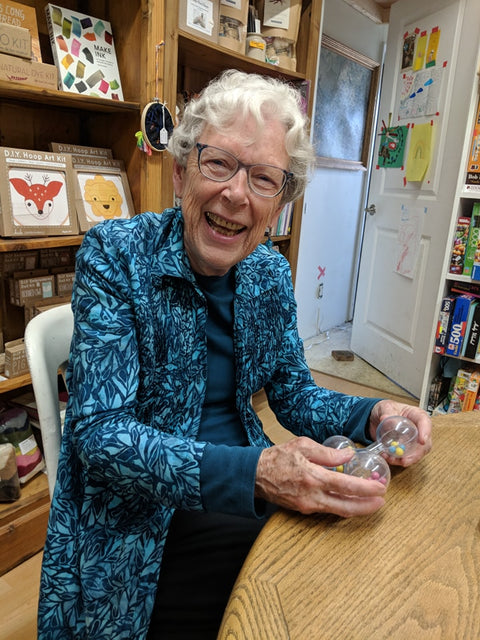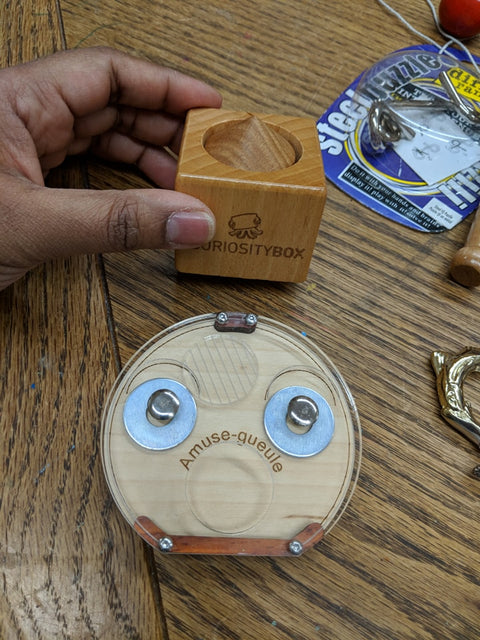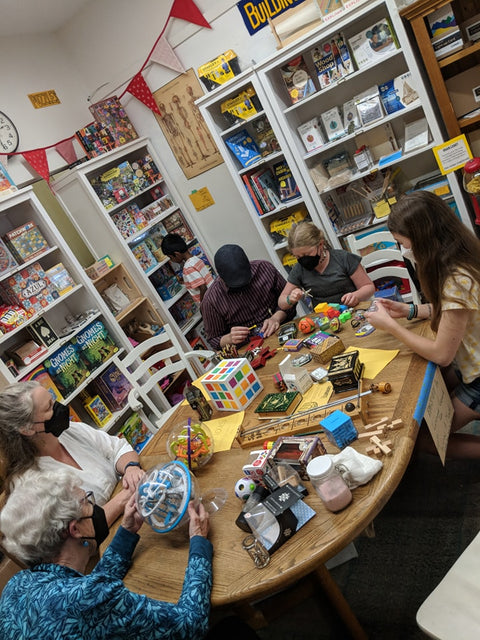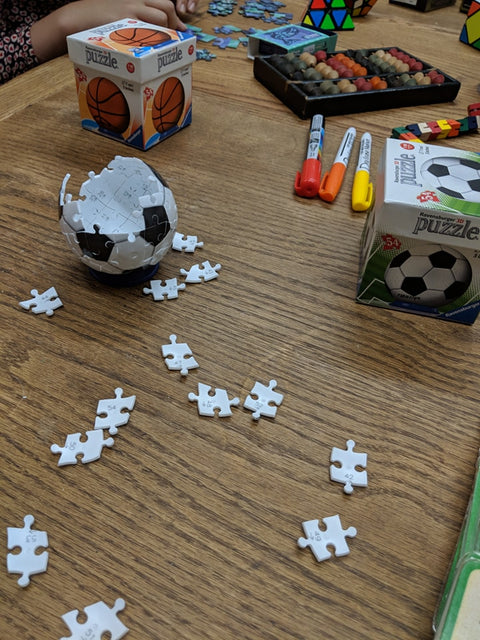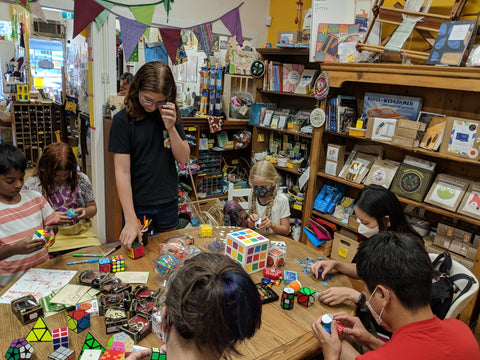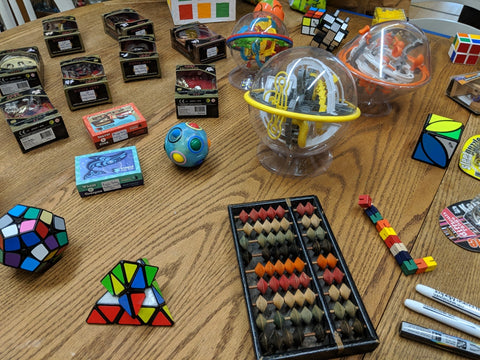 Mechanical Puzzle Party with Rashmi: Next Party Saturday October 21st 1:00 pm - 3:00 pm
Hosted Community Curiosity Table Event with Rashmi 
No need to register, though,  if you'd like, you can add it to cart as it always makes us happy to know you are coming.
Rashmi has a marvellously extensive mechanical puzzle collection, and an abundance of curiosity for puzzling.  Each puzzle party she brings a different assortment of mechanical puzzles for neighbours to enjoy. 
Bring a mechanical puzzle you love for others to try - try other people's favourite puzzles. We will have puzzles.  You bring puzzles. Everybody plays with puzzles. If something interests you, try to solve it, discuss techniques with each other and then move on to the next puzzle! Everybody takes their own puzzles home.
"Puzzle Party" aims to provide a platform for improving social skills, encourage cooperation to complete the puzzle, take turns and solve each other's problems. When people across generations come together, there is scope for exchange of interesting information and techniques not known to each other. Also, when people from different geographies come together, they can exchange puzzles and information not accessible to one another.
About the host: My name is Rashmi G C. I live in Vancouver. I am trying to lead a sustainable way of life and take the Do-It-Yourself / Do-It-Together approach to everything. I am actively involved in many community building activities and am very passionate about my work. I love having healthy interactions with people in the community. I host workshops related to various topics to share my knowledge.
Puzzles are interesting and challenging to solve. But once it is solved and the mystery is resolved.. It is not interesting anymore. Most people do not spend time or play with the puzzle once they know the solution. We buy them, solve them, and then they end-up in a box, never to be used again... Instead, let us share them with others who haven't tried it.
With this idea in mind, I started "Puzzle Party". It is a fun and interesting event where people of all ages get together and share puzzles, gain knowledge and have fun!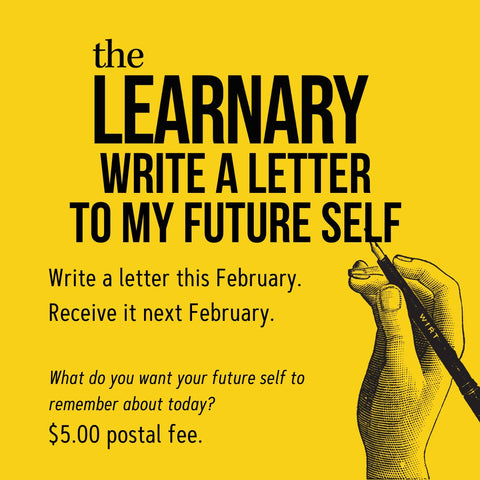 Letters to my future self
Write a letter this February. We will mail it to you next February.
What would you like your future self to remember about today?
Letter writing materials are provided at The Curiosity Table. Or bring the letter you wrote at home.Ensure the letter is properly addressed.  Leave your completed & sealed letter at the till at The Learnary.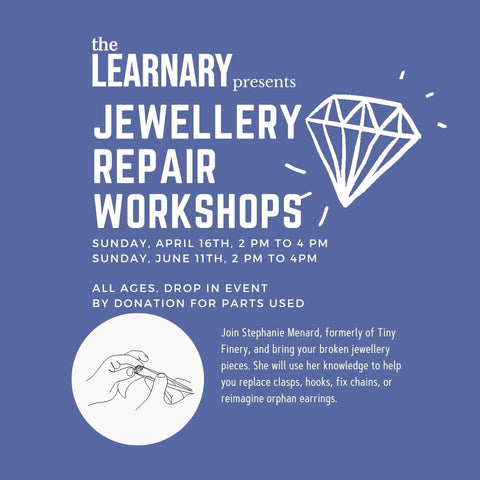 Sunday, June 11th - Jewellery Repair Drop-In Workshop with Stephanie Menard
This is a reoccurring event. 
All ages. 
No Cost - may be small cost for materials used for repair. 
Registration not required
Stephanie Menard, is formerly of Tiny Finery.  She is a great jeweller, Hastings Sunrise Neighbour, and friend of The Learnary.  
Bring your broken jewelry pieces and Stephany will use her knowledge to help you replace clasps, hooks, fix chains, or reimagine orphan earrings.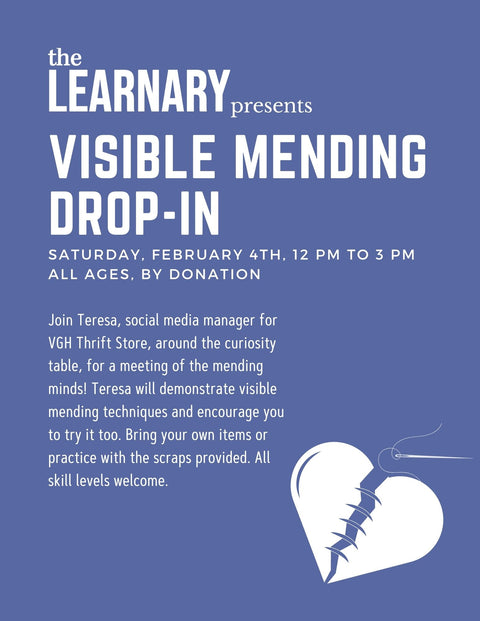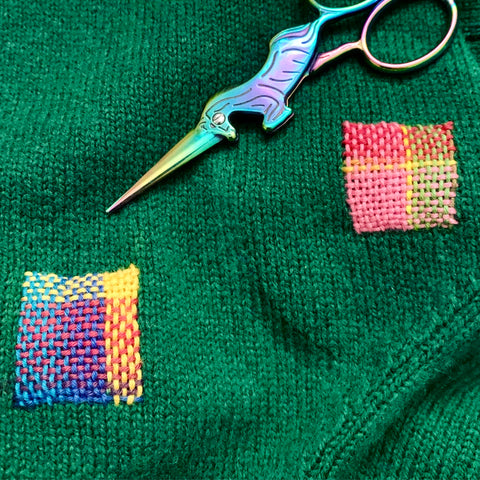 Saturday, Feb. 4 - Visible Mending Afternoon
Join Teresa, social media manager for VGH Thrift Store, around the curiosity table, for a meeting of the mending minds! Teresa will demonstrate visible mending techniques and encourage you to try it too.
Bring your own items or practice with the scraps provided.
All ages and skill levels welcome.

No cost for activity. Donations to support The Learnary appreciated. 
The Learnary Curiosity Table is a masked space. 
No registration required.
 Come for a little, come for a while. 
Let's Get Curious about Our Body Sensations & Feelings Through Scribbling with Kat Grabner, RCC.
Date: March 25 1:30 - 3:30
For adults, youth, & kids.
All abilities