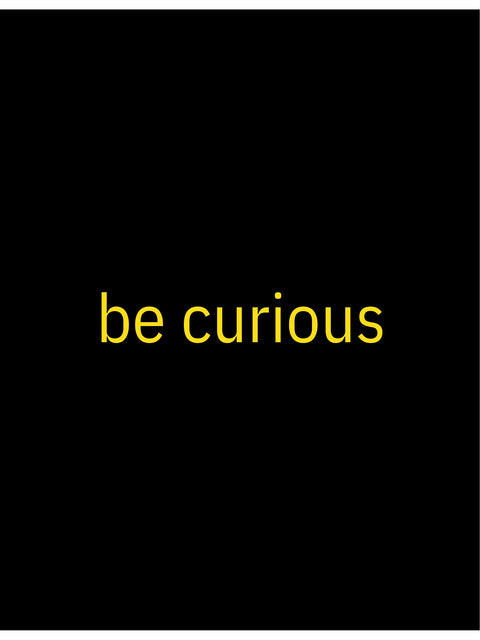 Be Curious Letterpress Posters
September 22 - Oct 3, 2023. Our gift to you for orders over $100. This beautiful letter pressed poster made especially for The Learnary by Porchlight Press.
There is hope in curiosity. It is through curiosity that we connect with and are able to imagine in ways we hadn't thought possible. We celebrate curiosity in all we assume,in all we encounter, and in all we learn
Happy 5th Birthday to Us!
Ways to keep us going & celebrate curiosity
Upcoming Things to do at The Learnary
Come be curious with us.
"Excellent place to spark curiosity in making things, science, art, etc as well as shop for unique gifts for kids of all ages (including grown up ones)."
Thank you for the newsletter.

I truly enjoyed having some updates; and all the suggestions to honour Black History Month.

I rarely take time to read my emails; but I'm sure glad I decided to read yours. Very inspiring and informative.

I am happy you are in my neighbourhood.
"Totally awesome place - check it out!"
"I'd purchase nearly everything here if I could! You can tell so much thought and consideration are taken to bring in such lovely items! The staff are wonderfully friendly and helpful as well. Just wish I lived a little closer!!"
I am sitting at my desk right now and saw that your email blast just came in. Upon reading it I was struck by just how fortunate I am to have you both and your shop in my neighbourhood and am able to include you in the mechanism for both what I teach my daughter and how she learns.

Thank you so much for sending this out. It was a wholehearted and kind thought that really cut through the rhetoric and noise that tends to drown out reason these days.

So again, thank you!
Books on Bodies, Sex, Consent, and Relationships.
At The Learnary we know people of all ages are safer, happier, and healthier with body knowledge and body autonomy.  We supply inclusive learning materials, with joy and without shame, that centralize, normalize, and celebrate all genders and sexualities.
Some of our favourite brands
About us
The Learnary is a non-profit social enterprise dedicated to building community, supporting intergenerational learning, and generating curiosity.
We think the world is a fascinating place with so much potential. We know that no matter our age or the experiences we've had, we all have something to learn and something to share. We are so happy to learn and share with you.
Our model means that all the profits we make in our store or through our activities go back into the organization to support our mandate.
If you want to learn more or get involved, come by our store or send us an email. We would love to hear from you!